This open house was active from Feb. 25-March 13, 2022. Information on this website may no longer be current. Email us for more information.
Boones Ferry Frontage Road
An existing frontage road provides access to properties located along Boones Ferry Road. Construction of the Basalt Creek Parkway Extension will require modifications to the frontage road connections to Boones Ferry Road. The new driveway connections (letters A, B, C and D on the map) are shown in greater detail below.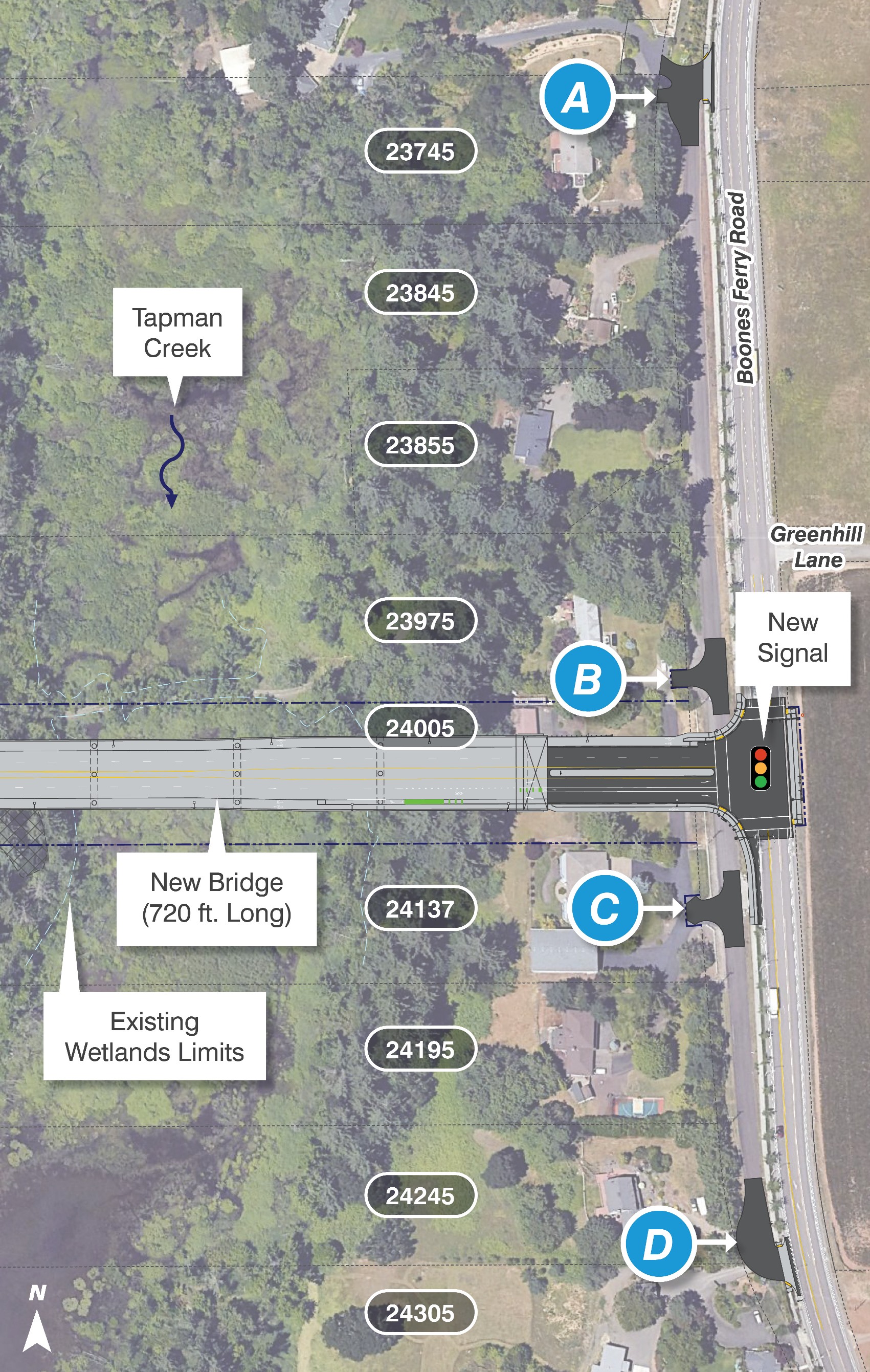 Driveway "A"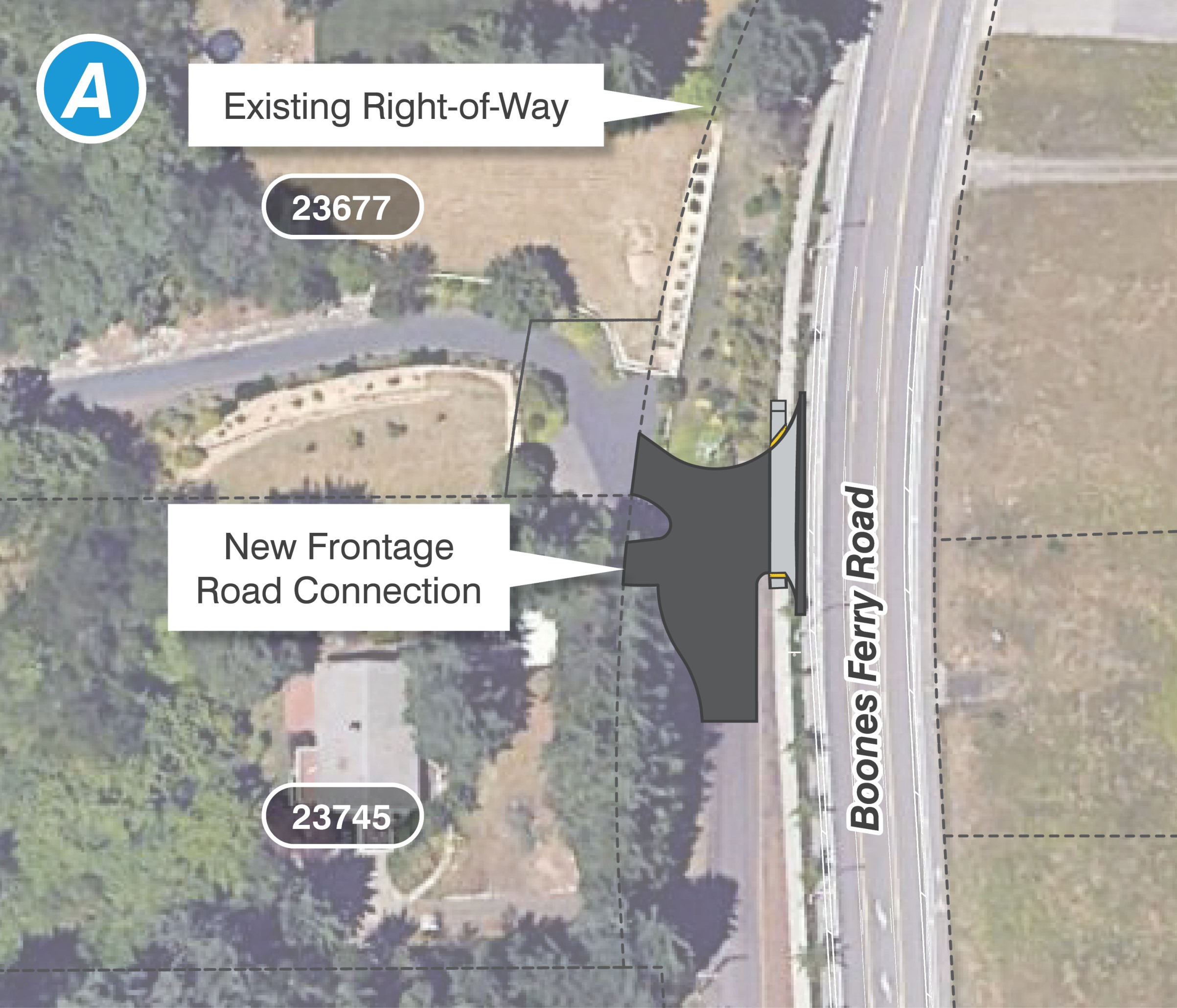 Driveway "B"

Driveway "C"

Driveway "D"